Tanzvideos
WebTV
FESTIVAL
TANZ BREMEN WIRD 20!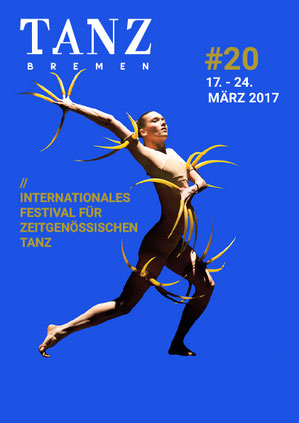 TANZ Bremen gehört als renommiertes internationales Festival für zeitgenössischen Tanz zu den unverzichtbaren kulturellen Highlights in Bremen. Jetzt feiern wir die 20. Ausgabe mit Stars und Newcomern aus der internationalen und regionalen Tanzszene.
17. bis 24. März 2017
https://www.tanz-bremen.com/
••••••••••••••••••••••••••••••••••••••••••••••••••••••••••••••••••••••••••••••••••••••••••••••••••••••••••••••••••••••••••••••
VERANSTALTUNG
Tanz bewegt Hamburg - Potentiale und Perspektiven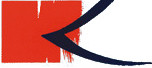 am 8. März 2017 um 19 Uhr
Kulturfabrik Kampnagel. Jarrestr. 20. 22303 Hamburg
Seit wir die Elbphilharmonie haben, spielt Hamburgs Musik in der ersten Reihe. Das verdeckt den Blick auf eine andere Sparte, die schon seit Jahren Spitzenleistungen präsentiert: der Tanz. Mit den herausragenden Choreographien des Ballettintendanten John Neumeier wird hier Weltformat geboten. Seine Ballettschule ist international begehrter Ausbildungsplatz für klassischen Tanz. Aber auch das avantgardistische Tanztheater und der zeitgenössische Tanz sind spätestens seit Hans Man in't Veld fester Bestandteil der internationalen Kulturfabrik Kampnagel. Dort feiert das choreographische Zentrum K 3 (Tanzplan Hamburg), das mit seinen Programmen die Szene belebt und bereichert, sein zehnjähriges Bestehen.
Sind wir nicht eigentlich Tanzstadt Hamburg? Wird das entsprechend wahrgenommen? Welche Entwicklungsmöglichkeiten sollten genutzt und unterstützt werden? Das Kulturforum Hamburg lädt ein zur Diskussion.
Auf dem Podium:
Dr. Kerstin Evert, Leiterin K 3 – Zentrum für Choreographie/Tanzplan Hamburg
John Neumeier, Ballettintendant und Chefchoreograf des Hamburg Ballett
Madeline Ritter, Geschäftsführung Diehl+Ritter/Projektleitung Tanzfonds Erbe und Dance On, Berlin
Gesprächsleitung: Dr. Dorion Weickmann, Redakteurin der Zeitschrift "tanz" und Tanzkritikerin, ua. für die "Süddeutsche Zeitung"
Wir freuen uns auf Uhren Besuch und laden ein, sich an der anschließenden Publikumsdiskussion zu beteiligen! Bringen Sie gerne Freunde mit. Wie immer ist der Eintritt frei.
https://www.kulturforum-hh.de/programm
••••••••••••••••••••••••••••••••••••••••••••••••••••••••••••••••••••••••••••••••••••••••••••••••••••••••••••••••••••••••••••••
AUFFÜHRUNG
OUT OF JOINT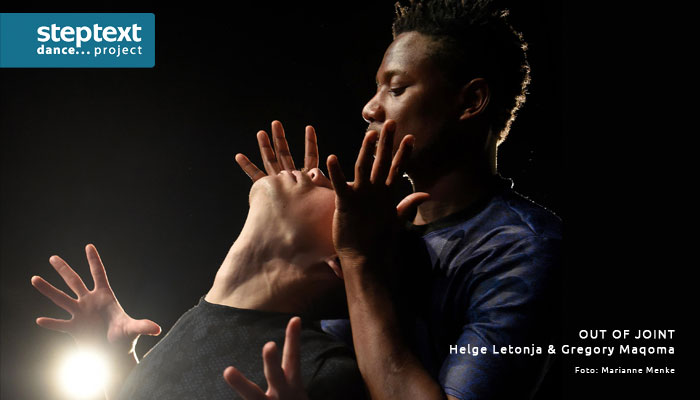 'Aus den Fugen' bersten derzeit die gesellschaftlichen Ordnungen. Weltweit verschieben sich Machtbalancen. In der europäisch-südafrikanischen Koproduktion OUT OF JOINT treffen 6 Tänzer_innen in einem so furiosen wie poetischen Spiel unterschiedlicher Ästhetiken, Kontexte und Sprachen aufeinander. Nichts ist selbstverständlich im Babylon der physischen Koexistenz. Der Tanz, jede Geste, Trennendes, Einendes, selbst der Atem, alles pulst und pendelt ununterbrochen zwischen Wahrnehmung und Zuschreibung. Im Sextett zu den Spreng- und Fliehkräften, Lähmungen, Ängsten und Rebellionen individueller wie sozialer Körper brennt Shakespeares 'time out of joint' als lebendige aktuelle Herausforderung. 'We need to be brave. To trust the other is to trust ourselves' (Helge Letonja/Gregory Maqoma)
Premiere: 2. März 2017 Für die Vorstellungen am 2. (UA), 3., 5. und 22. März im Bremer Theater am Leibnizplatz startet der Ticketvorverkauf am 7. Februar.
www.steptext.de
••••••••••••••••••••••••••••••••••••••••••••••••••••••••••••••••••••••••••••••••••••••••••••••••••••••••••••••••••••••••••••••
AUFFÜHRUNG
Dance On Ensemble:
Catalogue (First Edition) - 3 Solos aus 7 Dialogues - Man Made
Diese Superlative müssen jetzt mal sein: Das hochkarätige Ensemble DANCE ON kommt nach Hamburg zurück mit einem Abend, der alles bietet: erstklassige künstlerische Kollaborationen, Tänzer*innen und Choreograf*innen mit Glamourfaktor und eine Welt-Uraufführung. Das Ensemble gründete sich vor einem Jahr als Zusammenschluss erfahrener professioneller Tänzer*innen. Die erste Arbeit, die das Dance On Ensemble auf Kampnagel gezeigt hat, war WATER BETWEEN THREE HANDS von Rabih Mroué im April 2016. Das Konzept des Ensembles ist es, sich seine Choreografien von wechselnden namhaften Künstler*innen auf den Leib schreiben zu lassen. Dieses Mal tanzt DANCE ON Arbeiten von William Forsythe, der sein berühmtes und vielgetourtes »Duo« zu einem neuen barocken Duett verdichtete, und von Matteo Fargion, der gleich sechs internationale Choreograf*innen anheuerte, um eine wundervolle Komposition von Soli für das Ensemble zu kreieren. Gekrönt wird der mehrteilige Abend von der Uraufführung MAN MADE des belgischen Shootingstars Jan Martens. Handwerk trifft auf Avantgarde, Style auf neue künstlerische Handschriften und die Welt kommt nach Hamburg!
Sa, 11.03.2017 20:00 [Premiere] Uraufführung Kampnagel – K2
So, 12.03.2017 20:00
Kampnagel – K1
kampnagel.de
••••••••••••••••••••••••••••••••••••••••••••••••••••••••••••••••••••••••••••••••••••••••••••••••••••••••••••••••••••••••••••••
AUFFÜHRUNG
Alessandro Sciarroni
Folks will you still love me tomorrow?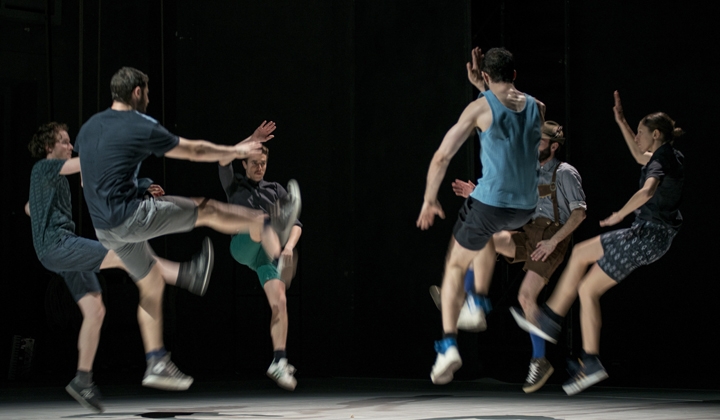 Als aufsteigender Star erobert der italienische Choreograf und Theatermacher Alessandro Sciarroni gerade die internationale Festivalszene und kommt endlich auch nach Hamburg. In FOLK-S, WILL YOU STILL LOVE ME TOMORROW? packt er den weltberühmten und berüchtigten bayrisch-österreichischen Volkstanz Schuhplattler bei dessen archaischen Wiederholungsmustern und seinen rhythmischen Strukturen: eindrucksvoll, intelligent und mit offenem Ende. Total erschöpfend für die fünf Tänzer*innen und absolut beglückend für das Publikum. Alessandro Sciarroni ist ein seltener Doppelerfolg gelungen: FOLK-S, WILL YOU STILL LOVE ME TOMORROW ist ein konzeptuelles Tanzstück, das das Verhältnis von Zuschauer*innen und Darsteller*innen auf konsequente Weise zur Choreografie selbst erklärt, und zugleich ein internationaler Blockbuster, der einfach gute Laune macht.
Do, 16.03.2017 20:30 [Premiere]
Fr, 17.03.2017 20:30
Sa, 18.03.2017 20:30
Kampnagel – K2
http://kampnagel.de
••••••••••••••••••••••••••••••••••••••••••••••••••••••••••••••••••••••••••••••••••••••••••••••••••••••••••••••••••••••••••••••
AUFFÜHRUNG
CDSH: Work in progress (Premiere)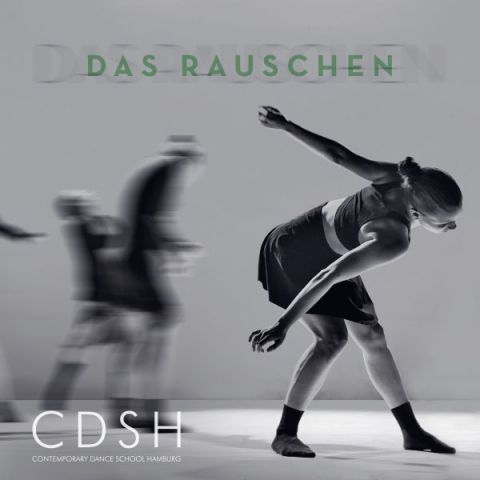 Auch 2017 präsentieren die Absolventen aller drei Jahrgänge der Contemporary Dance School Hamburg (CDSH) wieder ihr Abschlussprojekt unter der Leitung von Javier Báez (Schulleitung) und Raul Valdez (künstlerischer Leiter).
Das Motto lautet diesmal: Das Rauschen.
Das Rauschen ist ein schwer zu fassendes Phänomen. Es begleitet uns ständig, ist immer vorhanden. Im Hintergrund. Im Unterbewusstsein. In der Stille genauso wie in der Hektik des Alltags. Dem Rauschen wohnt zugleich etwas Harmonisches und Disharmonisches inne. Das Rauschen kann Signal für verborgene und geheimnisvolle Schwingungen sein, die sich noch nicht entfaltet haben und ihren eigenen Klang und Rhythmus entwickeln. Für Raul Valdez, ist der Begriff voller Komplexität und Vielschichtigkeit: "Nicht umsonst steckt im "Rauschen" auch der "Rausch". Beides betört die Sinne. Hört der Rausch auf, hört das Rauschen auf, tritt die Realität in den Vorder-grund und zerstört die Vorstellungskraft des Imaginären."
Der Prozess der rauschhaften Bewegung, der Harmonie und Disharmonie verbindet, eröffnet einen idealen Raum für die Choreografie. Er berauscht, vibriert, nimmt Dinge vorweg, ebnet sie ein und bereitet den Tänzerinnen und Tänzern zugleich den Weg zu etwas Neuem. Der Tanz auf der Bühne: Ein visueller Rausch und zugleich ein visuelles Rauschen.
Kartenpreise: VVK: 13,90 €, ermäßigt 9,30€ AK: 14 €, ermäßigt 10 €
Fr 03.03.2017 (Premiere), Sa 04.03.17 jeweils um 20 Uhr, So 05.03.17 um 18 Uhr
sprechwerk hamburg
••••••••••••••••••••••••••••••••••••••••••••••••••••••••••••••••••••••••••••••••••••••••••••••••••••••••••••••••••••••••••••••
WORKSHOP
Amsterdam Spring Workshops April and May
Feb 28, 2017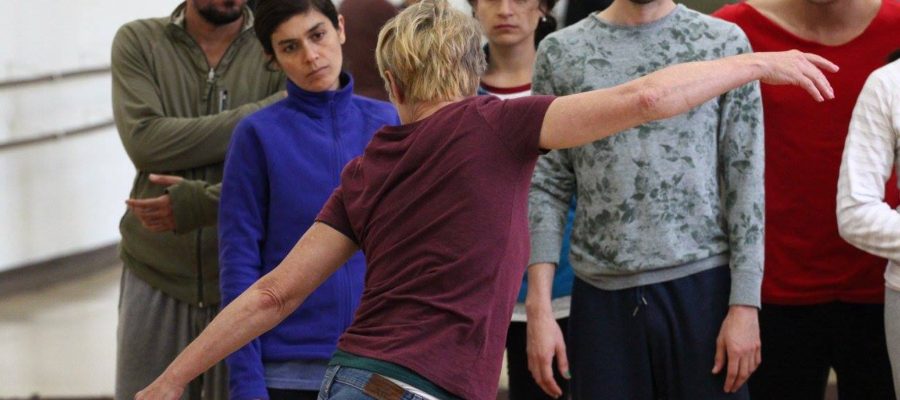 IMPROGRAPHY workshop with Miri Lee
When: April 22-23 Saturday and Sunday, 13:00-18:00 five hours per day
Where: Studio Singel eerste Nasaustraat 3 Amsterdam (second floor of the building)
'Imprography' is the title I am currently using to represent my research in composition. Imprography is the way I wish to describe constant physical writing. I use improvisation to tone an insight of body with an alert intuition. Through my own experiences in improvisation performance, I developed a methodology that supports the performer in how they are able to consider their choices whilst under the pressure of real-time performance. I have exercises that support being active in the context of the moment while maintaining clarity with spatial choices. This needs to happen with an efficacy that is consequential of the sound, light, public and all of the performers in the group. I integrate music, either live or recorded, by musicians whom I have worked with. As makers, we will explore how we can transform our personal role in a performance whilst executing 'rational' and clear choices in a potentially hyper-stimulated environment. Through the use of improvisation as a practise, I place an emphasis on the ability to develop for each of the dancer's way to conduct research and to place that process towards real time performance. I wish for the dancer to explore possibilities from their personal artistic motifs by placing their creative ideas and emotions at the core of their artwork. I wish to encourage the dancer to develop their own unique style and to gain equal confidence as both performer and/or maker. My background, from traditional Korean dance, contains a use of controlled breathing that allows for the dancer to be calm between sculptural pause and dynamic flow. Controlled breathing guides the dancer in a particular way from the core of the body to the spine and limb. The essence of this workshop, is in the visualising of the invisible; physical drawing in the air, the hidden forms in the space and giving instant shape to a thought generated by the perception of the movement. Imprography include physical training, to filter minimal expression as an implied pattern. These patterns evolve into complex movement variations that resonate spontaneous and fluent expression. The training process I use enhances an ability to explore and expand self-direction, quickness of response and a sharpness of execution for making choices. Dancers will be placed in an architectural collaboration, drawing on one's voluntary artistic participation, building skills out of one's own creation in a group composition with an inspiration to react body to body, widening their visual perspective with their eye.
Costs for participants: Two days €90 / One day €60 / maximum 15 participants per day.
To register email at: redmoon0121@hotmail.com
http://katieduck.com/
MUSIC / DANCE workshop with Manuela Tessi and Freiederike Wendorf
When: April 30 Sunday
Where: Bodlabot studio OT301 Overtoom 301 Amsterdam (second floor of the building)
This workshop is aimed for dancers and musicians who have an interest in the study and practise of sound and movement in real-time composition with a curiosity to discover an intuitive organisation of the body in space with sound. When relating to live sound, we need to take into consideration how it is altering the state of the body and the mind. We need to allow for raw materials to change moment to moment. As dancers, we need to be extremely alert, to listen to each change, shift of our state of mind and quickly create the material in a playful arena with the sound in space. In this workshops we start with exercises that train the awareness of presence and the listening. We address dancers and musicians the same way, being in this work first of all performers. We will then explore different tones of physicality and qualities of sound, refining the readability of intention in sound and movement, to be able to communicate with the material being generated. We invite the participants to compose material on the spot by letting it emerge from a sense of urgency, a need and a passion to give form to the ever fleeting moment. We encourage each performer to be engaged in their own personal research of physicality of sound and movement, with curiosity and playfulness. In the workshop we will make several pieces, real time compositions of sound and movement as an ensemble: in composing the pieces we will study how to be aware of time passing, tracking our feelings and responses to each other's media, imagining the potential of the piece as it is being developed, getting to a fine tuning with each other that is close to mind reading. We (Manuela and Friederike) met in Amsterdam working and studying with Katie Duck, and have been collaborating in Berlin since 2014. Noticing the interest and potential in the local artists community of Berlin, we created MusikTanzNullDreißig, a platform aimed at fostering the collaboration of dance and music in performance. Within this initiative we have been curating several performances of instantly composed dance and music in various locations in Berlin, (Club der Polnischen Versager, Dock 11, Tatwerk, Greenhouse a.o.) inviting local and international dancers and musicians to perform with us. Next to performances we also created regular practise sessions, to open the research and the discussion on the relationship music-dance. This Berlin project runs parallel with the Amsterdam series Music Dance 301, curated by Manuela at cultural centre OT301. This workshop will be a platform for both musicians and dancers to meet and begin to collaborate. It is essential, in the times we are living in, to contribute to the production of art by creating platforms and gathering crowds to experience the work. Those platforms provide opportunity for our performances and the work of peers, allowing continuity in the research. We believe that creativity needs to be promoted bottom-up, without waiting for permission from funding bodies and established venues, rather by getting hands dirty, digging into the material.
13:00-17:00 four hours per day /
Costs for participants: €40 / maximum 12 participants.
To register email at lunamatisse@yahoo.it
For further information: http://katieduck.com/amsterdam-spring-workshops-manuela-tessi-and-friederike-wendorf/
MASS, MIND, MOTION workshop with Charlie Morrissey
When: May 27-28 Saturday 11:00-15:00 four hours / Sunday May 28 19:00-22:00 three hours.
Where: Studio Singel eerste Nasaustraat 3 Amsterdam (second floor of the building)
This workshop will play with ongoing interests I have in how perception, imagination, physiology and physics are in a constant interplay in human movement. We will work with images and exercises that shift the ways in which we experience movement. The work is influenced on Steve Paxton's Material for the Spine, on Lisa Nelson's preparations for Tuning Scores, Contact Improvisation, and on my own current and collaborative researches into movement and mind/body relationships. The workshop will be a combination of practical exercises and improvisational scores. Working individually, with a partner or partners, and as a group we will build a shared body of information as we go along so that we can cultivate an easy interplay between each other and the space that we work in. The work fosters a readiness and availability in the body to the different layers of possibility that arise as we move. Deep listening is encouraged as a means of tapping into what's there – in our bodies, in the environment and in our interactions with others. We use the information we discover as a resource for our dancing and play with this as we engage in the moment-to-moment composition that is produced by the movement of our attention. These workshops are a place for curiosity and discovery, and you are invited to come along and take the ride.
Costs for participants: Both days €70 / Saturday €40 / Sunday €30 / maximum 20 participants per day.
To register email at katie@katieduck.com
For further information:http://katieduck.com/charlie-morrissey-amsterdam-spring-workshops/
••••••••••••••••••••••••••••••••••••••••••••••••••••••••••••••••••••••••••••••••••••••••••••••••••••••••••••••••••••••••••••••
AUFFÜHRUNG
Mable Preach / lukulule:
Ich.Du.Wir.Supahelden
Die Welt steht am Abgrund. Es ist Zeit zu handeln. Sechs Hacker errichten ein Superhelden-Trainingscamp, um die Zukunft der Menschheit zu retten. Die Superhelden-Azubis nehmen ihren Auftrag ernst und schwirren aus, das Böse zu besiegen. Die neueste Produktion von Regisseurin Mable Preach in Kooperation mit LUKULULE e. V. beschäftigt sich mit allen Formen und verschlungenen Schichten von Rassismus. Die jugendlichen Darsteller*innen finden dafür eine künstlerische Übersetzung in Szenen, Musik, Tanz und Text, spielen mit Erwartungen und Klischees, um sie geschickt auszutricksen. Nach den bejubelten Produktionen ONE NIGHT ON A SOULTRAIN (2013) und 12 YARDS (2015) folgt hier das dritte Musical-Event unter der künstlerischen Leitung von Mable Preach. Science-Fiction, Musikund Tanztheater. ICH.DU.WIR.SUPAHELDEN ist Teil des KRASS Kultur Crash Festivals feat. Youngstar Special 20.-30.04.2017
Do, 27.04.2017 19:00
Fr, 28.04.2017 19:00
Sa, 29.04.2017 19:00
So, 30.04.2017 19:00
Kampnagel – K1
http://Kampnagel
••••••••••••••••••••••••••••••••••••••••••••••••••••••••••••••••••••••••••••••••••••••••••••••••••••••••••••••••••••••••••••••
Audition Notice Staatstheater Kassel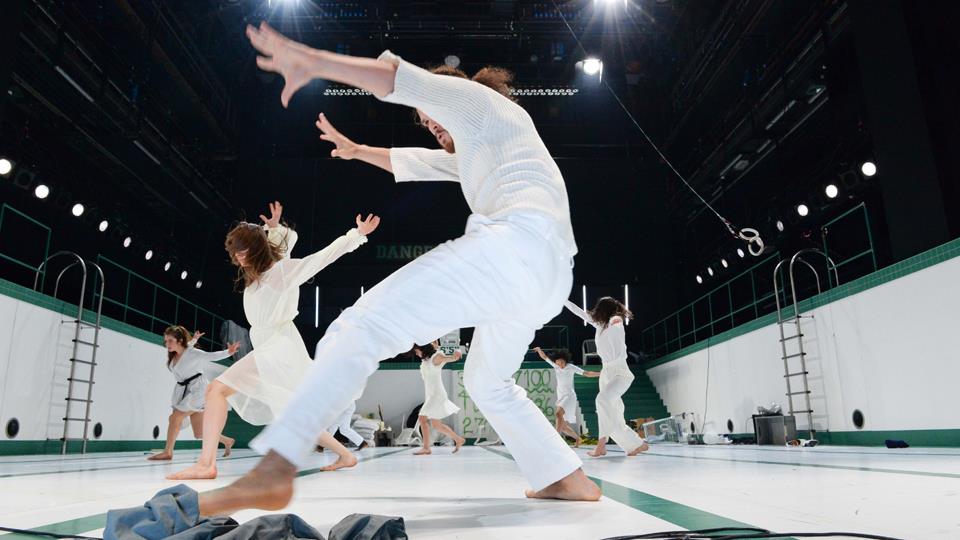 For the 2017 / 18 season Johannes Wieland is looking for Contemporary Dancers with very strong technique, improvisation / acting skills and professional experience for full and guest contracts.
Where: Berlin / Kassel, Germany
When:
AUDITION BERLIN: Uferstudios Berlin, STUDIO 12, Uferstraße 8/23, 13357 Berlin DE
*Dancers should be ideally available for the entirety of the audition.
March 24th GROUP I from 10:00 am – 3:30 pm GROUP II from 4:30 pm-10:00 pm
March 25th GROUP III from 10:00 am – 3:30 pm GROUP IV from 4:30 pm-10:00 pm
March 26th 1st Round CALLBACK from all GROUPS: 10:00 am – 3:00 pm & from 5:00 pm – 8:00 pm
March 27th 2nd Round CALLBACK from all GROUPS: 10:00 am – 3:00 pm
FINAL CALLBACKS KASSEL: Staatstheater Kassel, Friedrichsplatz 15, 34117 Kassel DE
*Dancers should be ideally available for the entirety of the callbacks. If there are special requests please make them known on the last callback day in Berlin.
April 1st – April 3rd (Times will be determined later and a schedule sent out following our final callback day in Berlin)
Deadline for applications: March 10th 2017
How to apply: Please apply to audition@staatstheater-kassel.de with the following information:
Short Motivation Letter (1 page)
CV
Headshot
Video Link (Improvisational, performative and/or class material- VIMEO preferred)
Contact details: Staatstheater Kassel, Friedrichsplatz 15, 34117 Kassel
E-Mail: audition@staatstheater-kassel.de
http://www.staatstheater-kassel.de/
••••••••••••••••••••••••••••••••••••••••••••••••••••••••••••••••••••••••••••••••••••••••••••••••••••••••••••••••••••••••••••••
VIDEO-PRODUKTION
Ob ein Tänzer_innen-Profil für tanzvideo.net, ein Image-Film für eine Tanzschule oder eine Dokumentation einer Aufführung / Performance. Professionell mit Schwerpunkt Tanz, bieten wir auch für den kleinen Geldbeutel, ausdrucksstarke Videos.
Wir produzieren in HD für WebTV, Mobile-Geräte wie das iPad / Handy oder auf DVD.



Infos: info@tanzvideo.net
Tel: 04103 1878692
••••••••••••••••••••••••••••••••••••••••••••••••••••••••••••••••••••••••••••••••••••••••••••••••••••••••••••••••••••••••••••••

STOP THE TRAFFIK
Menschen sind keine Handelsware.
SoYouThinkYouWillDance
www.stopthetraffik.org
••••••••••••••••••••••••••••••••••••••••••••••••••••••••••••••••••••••••••••••••••••••••••••••••••••••••••••••••••••••••••••••